Future Vision - Wedding Planners in Dubai, specialized in Indian Wedding Planners in UAE
Future Vision is a leading and professional Western, Arabic and Best Indian wedding planners in Dubai, UAE specializing in flawless Indian wedding decoration in Dubai, one of the Favorite Destinations for couples to take their Wedding Vows. Your Indian Wedding Decoration will be flawlessly executed keeping in mind your Budgets & Desires.
We have also specialized in Leading Decoration Services in Dubai, which are said to be extravaganzas full of festivity. We handle your wedding arrangements right from the invitations through to the planning and execution of your wedding ensuring a stress-free day for you and your family. With services like Wedding Stage Décor, Indian Mandap, Doli, Palkhi & Fresh flower décor, Future Vision specializes in Indian Wedding decoration in Dubai, UAE. If you are looking for Indian Wedding Planners in Dubai, UAE, please go ahead and talk with us to create wonderful wedding memories.
As a company that's specialized in Indian Wedding Planners in UAE, Future Vision is considered by many of our clients as one of the best Indian wedding planners in Dubai. If you're planning to get married in Dubai by means of an Indian wedding, why not plan with us? We've got you covered with all the Indian-themed décor, elements and the like.
Future Vision also aims to push our limits to become one of the leading decoration services in Dubai. As an Indian wedding planner, we make sure your Indian wedding is as authentic as can be, providing you with fresh flowers from the get-go and some Henna designs courtesy of our trusted designers.
We'll ensure that your Indian wedding theme will be carried out exactly the way you and your significant other want it to be – one of the most unforgettable moments of your life. Every detail of your wedding will be taken into consideration our approachable staff – without breaking your budget!
Among the Indian wedding plan elements that we can set up include the following:
1. Setting up the stage, adding decors, lights, sounds, and fresh flowers
2. Putting up Doli, Mandaps and Jhula
3. Adding the table centerpieces for the guests
4. Entertainment must-haves such as:
MC's and DJ's from Dubai
Ladies Sangeet
Bollywood dance choreographers
Dhol players
and many more
5. Keeping guests comfortable with tents and limousine service
6. Adding the expertise of Henna designers
7. Capturing every moment in photo & video formats
Stage Set-Up & Decoration
Mandaps & Jhula
Doli
Table Center Pieces
Fresh Flower Decoration
Lights & Sound
DJ's Dubai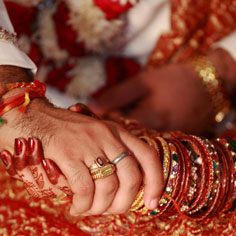 MC's
Ladies Sangeet
Bollywood Dance Choreographers
Henna Designers
Photo & Video
Tents
Dhol Players
Limousine Service